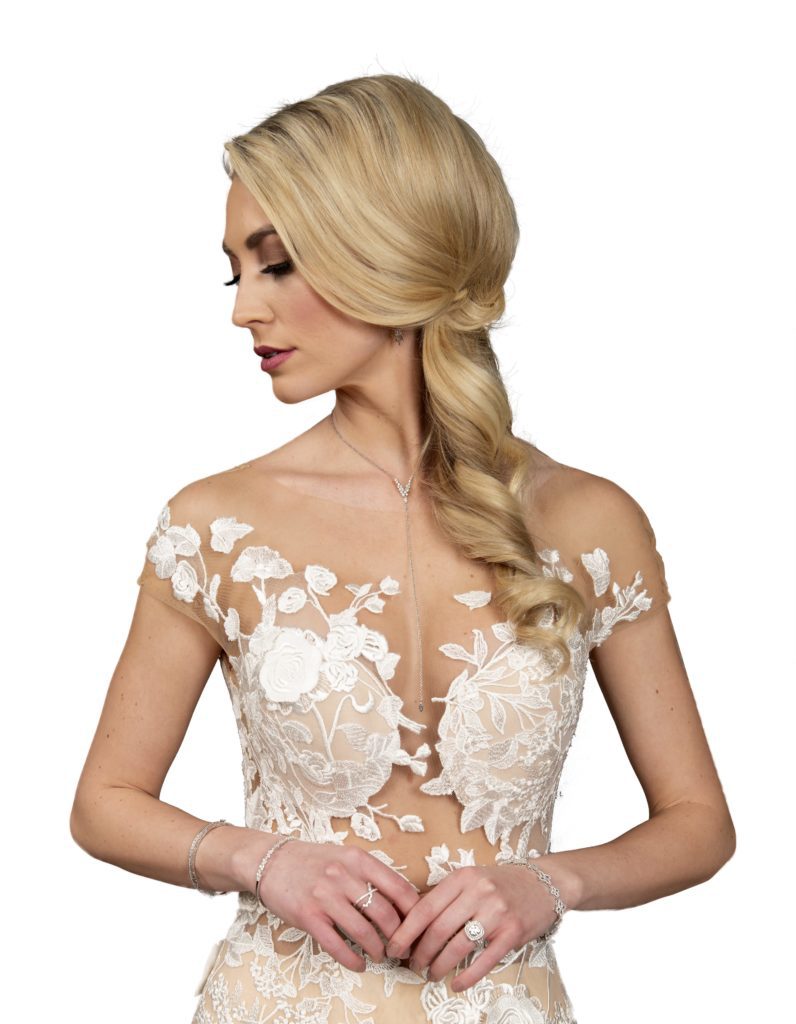 Accessorize
Try
Elongated or statement earrings to accentuate your cheekbones or jawline and draw attention to your face.
Drop necklaces or Y-necklaces, combined with a V-neck gown, to draw attention to your decolletage.
Avoid
Any accessory that doesn't make you feel like you. If you don't typically wear a statement earring, a classic stud or small dangle serves the same purpose – and you'll feel more comfortable wearing it.
Pick a Color
Brides
If you don't want to wear wedding white, try a gown in a metallic sheen or a dusty neutral.
Bridesmaids
Shades of wine and pink are sophisticated and fresh. Colors like quartz, chianti or rose-gold metallic flatter nearly any skin palette. Blues are also popular, with marine, steel blue or ice blue adding a pop of color to the bridal party, no matter the season.
Fit Dress to Body Type
A-line – This is great for disguising bottom-heavy body shapes.
Mermaid/Trumpet – This style accentuates curves of an hourglass figure and adds curves to a straighter figure.
Empire – This dress is great for pear-shaped, curvy bodies.
Ballgown – This highlights your upper body while de-accentuating your lower body.
Sheath – This dress elongates your body and looks best on athletic or straight-body types.