[dropcap]F[/dropcap]irst meals as married mates are memorable, whether it's caviar at the Ritz, filet mignon at Turtle Creek in Dallas or, as it was for my wife and me in 1983, blackbottom pie at Pennington's Drive-In in Tulsa.
Likewise, the honeymoon destination is equally significant. Here's a quintet of suggestions.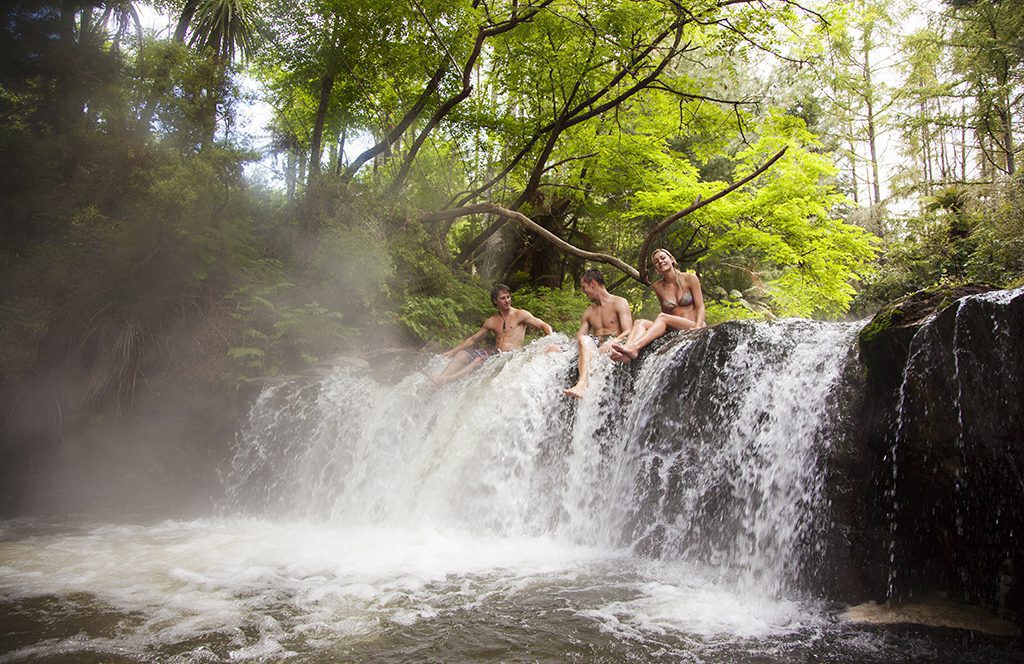 New Zealand
In a land mass the size of Colorado, New Zealand packs in two main islands and numerous smaller ones. There are glacier-carved mountains, lakes, beaches and thermal springs. And because of the islands' location, many plants and animals are unique to the country, such as birds that can't fly (16 species), giant snails and 1,000-year-old trees.
Three-quarters of the population lives on the North Island, home of the capital, Wellington. It's on the Cook Strait and is our honeymooners' choice for its waterfront promenade, sandy beaches, working harbor and colorful hillside homes made of native timber.
Stay at the Lighthouse and the Keep, a warm, romantic bed and breakfast on wave-washed Houghton Bay.
San Francisco 
Yes, it's the real deal with endless charm: the Golden Gate Bridge/Park, Alcatraz, Fisherman's Wharf, Chinatown, cable cars – a city renowned for its chilly summer fog, steep rolling hills and eclectic mix of Victorian and modern architecture.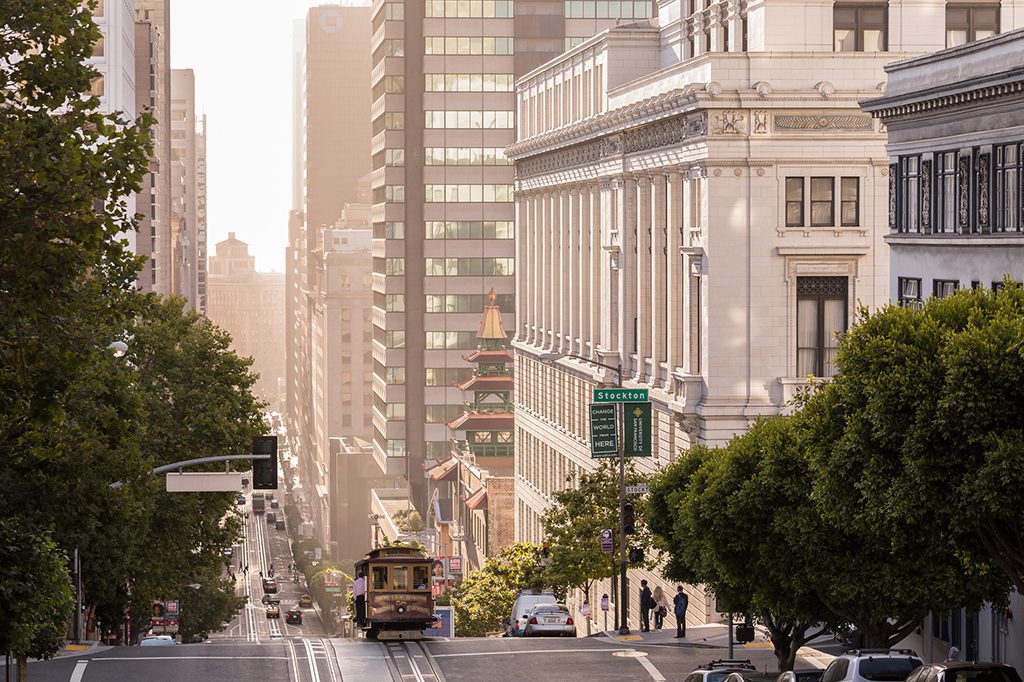 Tourism is the backbone of San Francisco's economy and the city never loses sight of that. The welcoming attitude is strongly felt in many world-class museums, restaurants and neighborhoods.
Stay at the historic Ritz-Carlton, the city's only AAA Five Diamond-rated property. It's on Nob Hill, a short distance from diverse palate-teasers, the waterfront, as well as several popular parks and beaches.
Orkney, Scotland
A hot new up-and-comer for honeymooners, Orkney is an archipelago of 70 islands north of Scotland's mainland. Already well-known for its rugged cliffs and dramatic sea stacks, fantastic wildlife and historic preservation, it's becoming recognized for its culture.

Creativity reigns in the port town of Stromness with many crafty gift shops and art galleries along its old, winding streets. The larger Kirkwall, also a port, is the ancient capital of Orkney, known for its Viking cathedral, a distillery and being one of the most attractive, well-preserved towns in Scotland.
Stay in Kirkwall at the centrally located Castaway Guesthouse. All rooms include a TV, free Wi-Fi and a kettle (these are, after all, the British Isles).
The Grand Canyon 
Don't be like me. I used to think, "Big hole in the ground – big deal." Then I went and was blown away. Yes, it's a big hole in the ground … but the constantly changing shadows and colors, layers upon layers of historic rock, wildlife and the sheer massiveness of the canyon are unforgettably mesmerizing.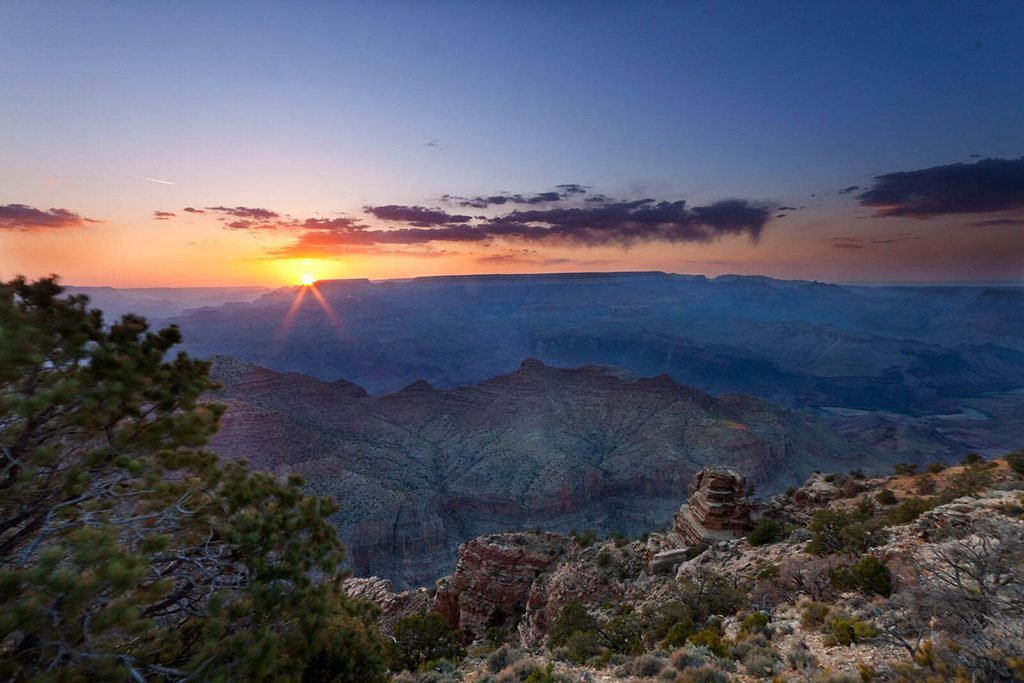 See it from the air in a helicopter, see it from a trail while riding a mule or hiking on foot, or see it while rafting down the Colorado River at its base. Just see it.
Ordinarily, stay at the El Tovar or Maswik Lodge, but both Grand Canyon National Park properties will soon close for renovations. Instead, choose Kachina Lodge, perched on the rim.
Bora Bora
Author James Michener called Bora Bora "the most beautiful island in the world." The lush patch of heaven in French Polynesia abounds with loveliness matched only by the friendliness of its inhabitants.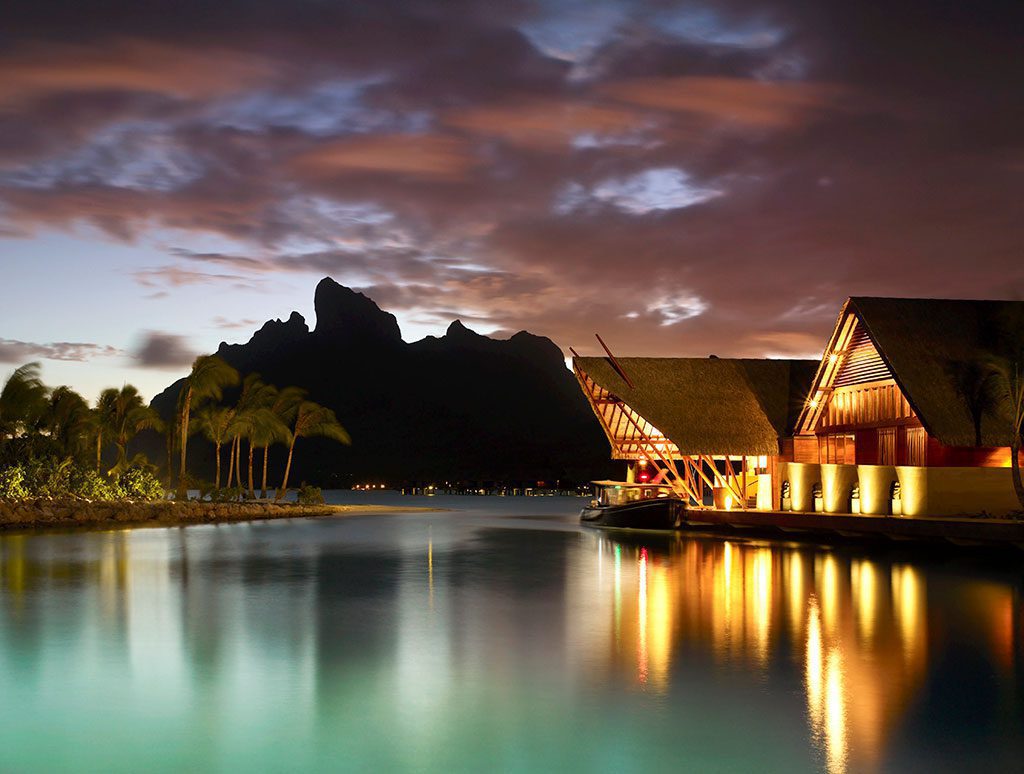 The small South Pacific island is surrounded by sand-fringed islets and a turquoise lagoon protected by a coral reef – diver's paradise.
Stay at the Four Seasons, situated on its own private islet amid lavish tropical landscaping. A pristine white-sand beach leads to the lagoon and the resort also features an inner lagoon sanctuary, home to more than 100 enchanting species.