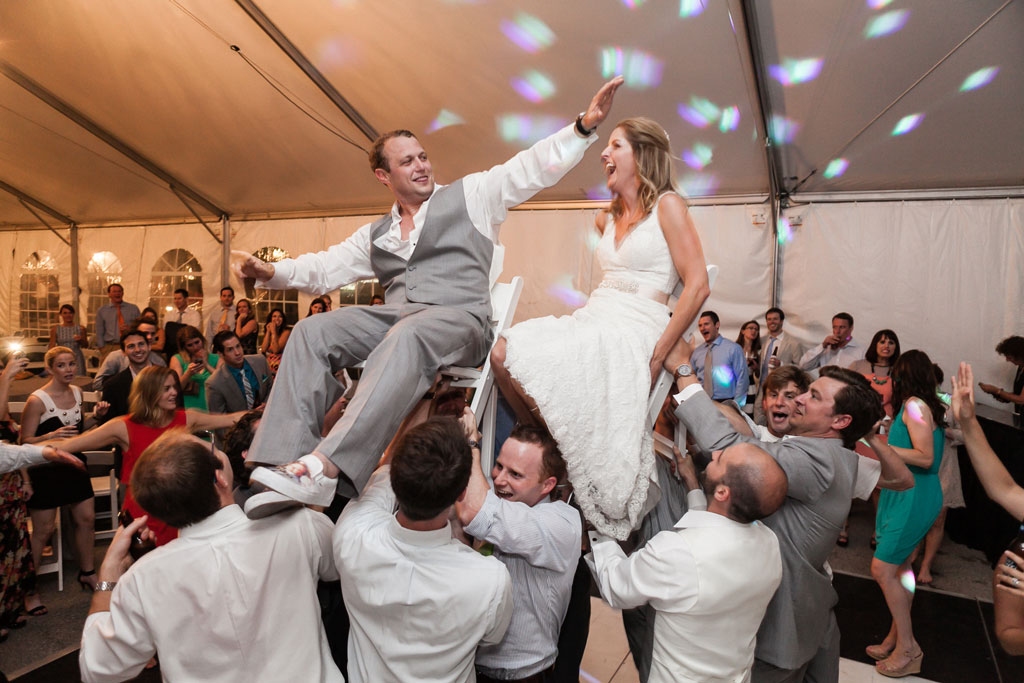 The word "stress" often goes hand-in-hand with the process of wedding planning, and this pressure can truly dampen the mood of what should be a blissful time in life. With caterers to account for, flower arrangements to pick and wedding cakes to test, a lot of the fun can be lost in the chaos. But there's an antidote to the madness: a bit of organization goes a long way to make the journey just as fun as the destination. Some of Oklahoma's wedding experts offer advice on creating a stress-free planning period.
Finding the Space
Whether it's a traditional church, dazzling beach, swanky downtown loft or cozy home, the venue of the wedding sets the tone for the whole affair and should be reflective of the union between the couple. Questions abound on all the idiosyncratic requirements you and your partner need. Dance floor? Catering? Bar service? Indoor and outdoor options? Make a checklist of your requirements – and check them all off – before booking a venue.
Julia Kwok of White House Mansion in Tulsa says the space should be the first thing on your mind when planning the big day.
"Picking the venue should be among your first priorities when planning," she says. "While florists, DJs and caterers can serve multiple weddings a day, a venue can accommodate one or a limited number of weddings a day." Kwok also mentions that some venues have restrictions on the number of vendors brought in, so booking the location first would eliminate the issue and save you time and money.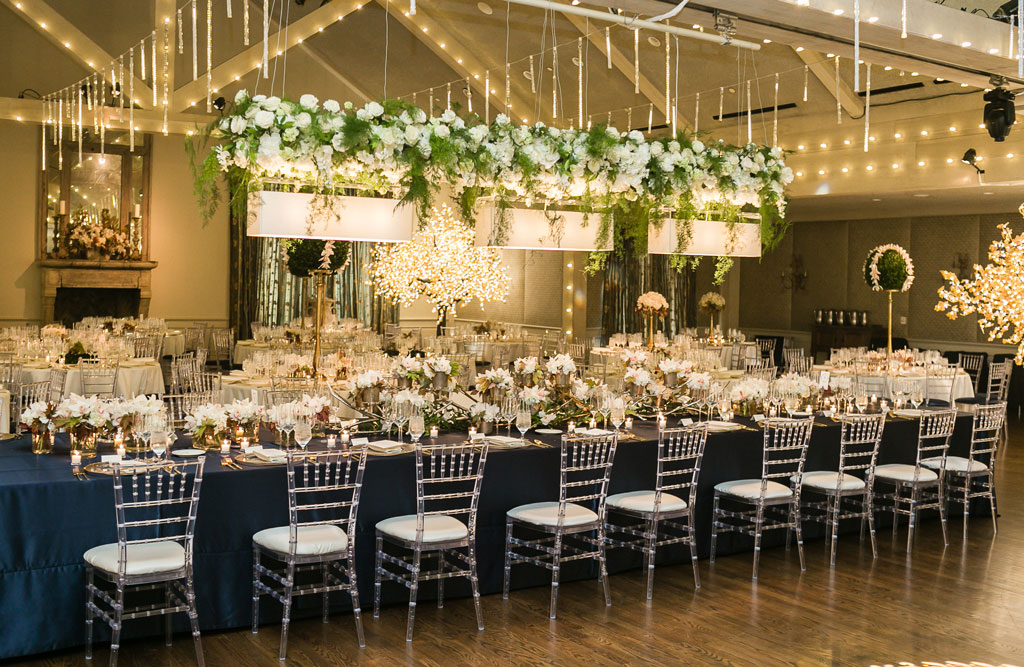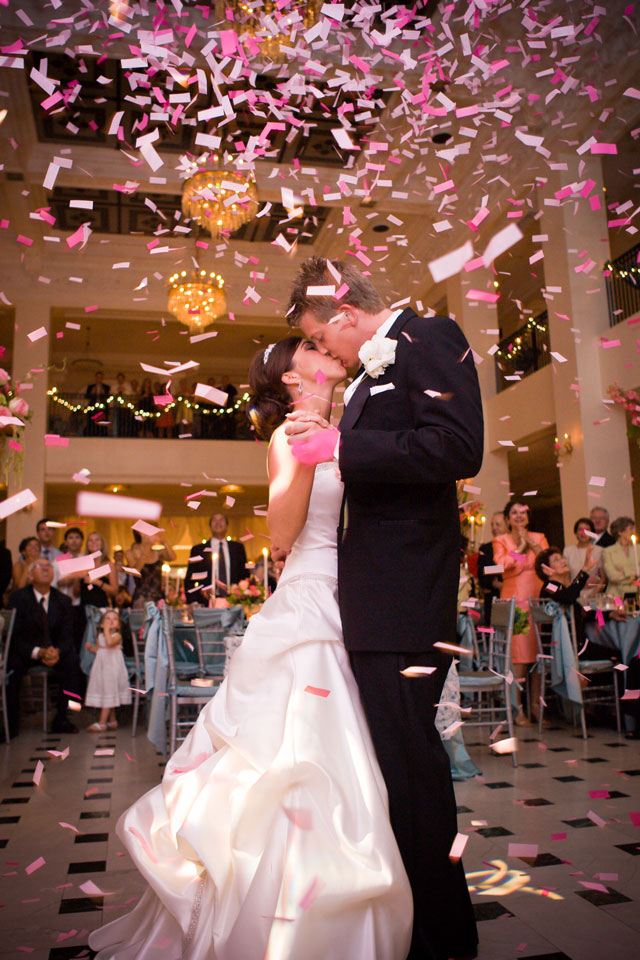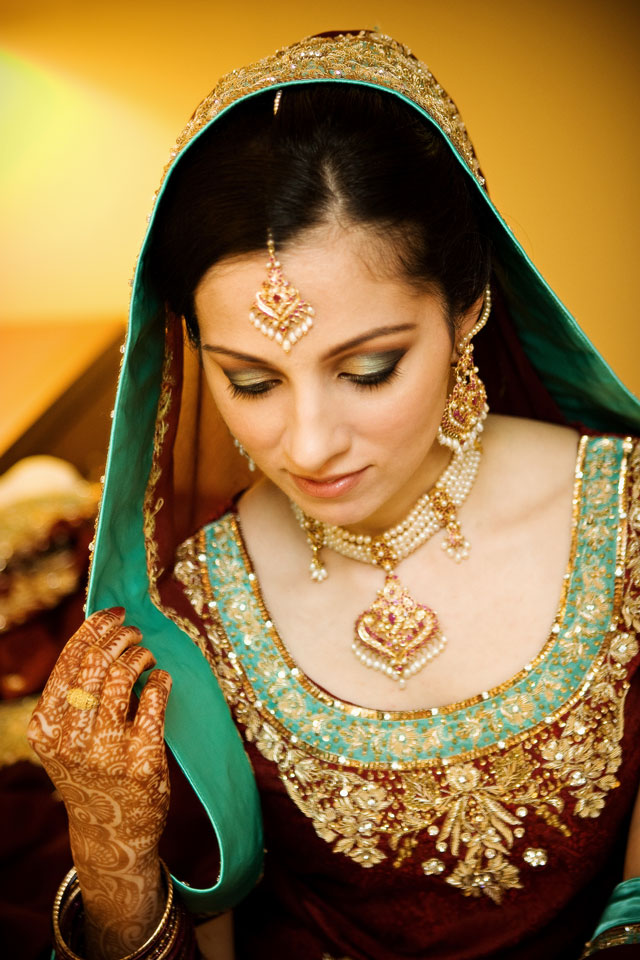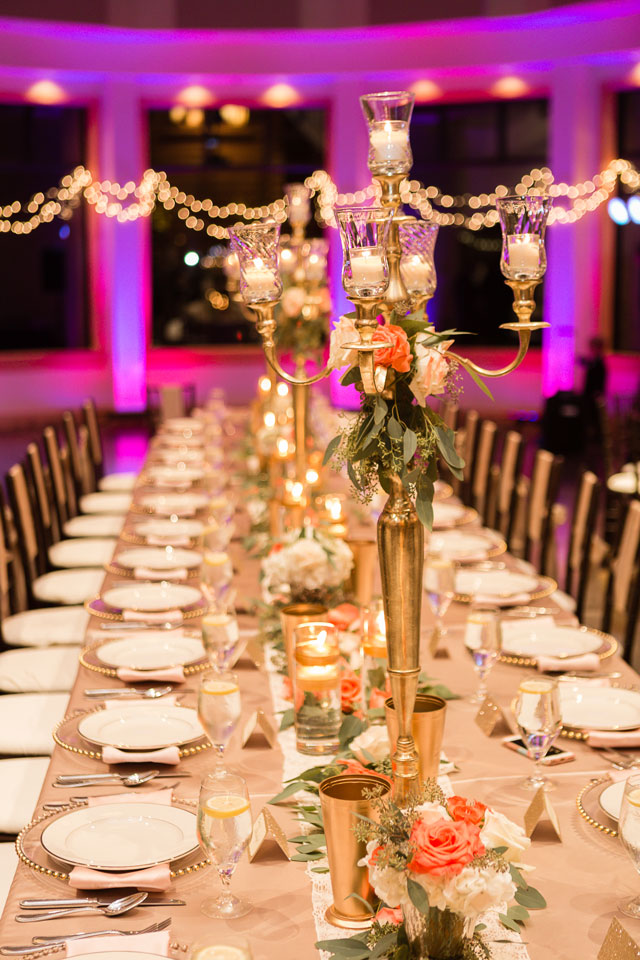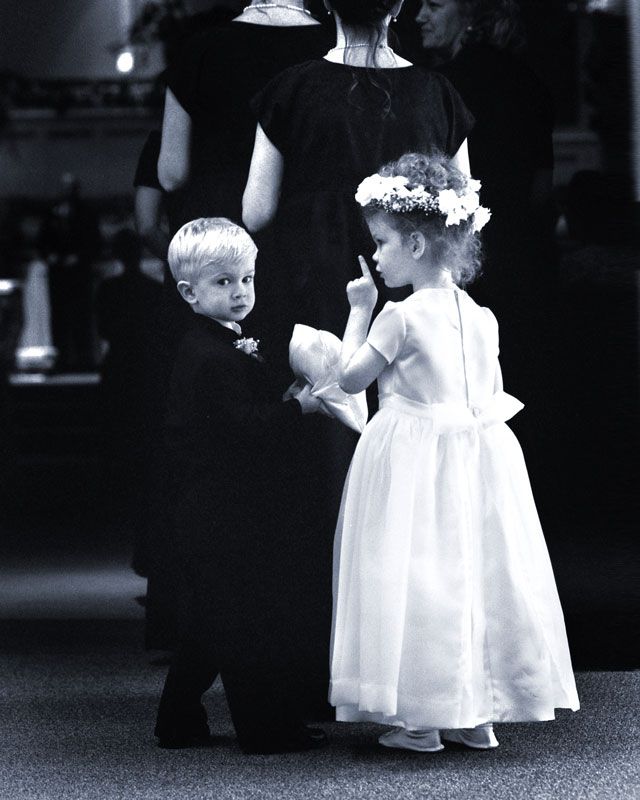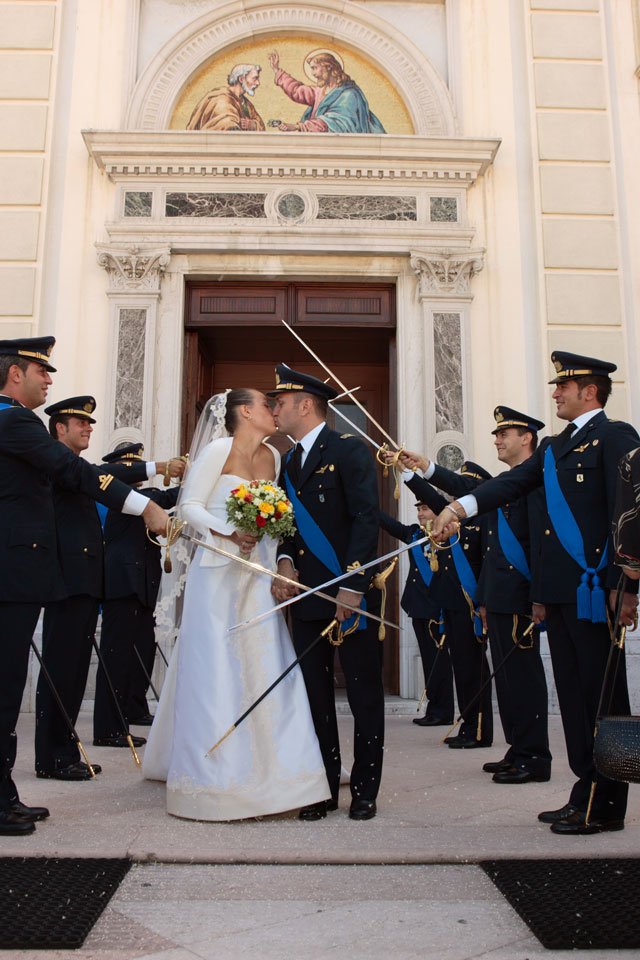 "Venues that have an open-door policy will allow their customers to choose vendors that best fit their needs," she says. "For venues that have vendor restrictions, the pricing of those vendors should be taken into consideration when deciding on that venue."
Debbie Hunter of OK40 Ranch in Mounds also warns that procrastinating on a venue booking could cost you.
"Select a venue early," she says. "Most venues book a year in advance." This especially applies if you're dead-set on a certain date or are getting married in peak wedding season – May, June, October and December.
Hunter emphasizes the size of your wedding – in terms of guest and the wedding party – should also be nailed down before booking.
Without a solid guest list, "the venue could be too small or large for your wedding," she says. "Too many brides over- or underestimate that number. It could also determine if there will be enough food, beverage and seating for your guests."
And if you're on the fence about a certain location, it's not a bad idea to find out how other couples felt about their experiences there.
"Do take customer reviews into consideration," Kwok says. "However, the couples have to determine whether certain compliments or complaints are legitimate."
Foodie Heaven
With so many culinary creations to consider, picking the food at your wedding should start with one question: what do you and your partner like to eat? After that, everything else will fall into place – or off the bone. You should also decide early if you'd like a sit-down plated dinner, a buffet, or just a smorgasbord of small bites for guests to nosh.
Maggie Howell of Aunt Pittypat's Catering in Oklahoma City believes the "feel of the event – casual vs. formal or somewhere in between" will greatly impact the menu. Plus no-brainers like specific likes and dislikes, budget and style should all fit into the equation.
Unlike other components of the wedding, however, the time of day should greatly impact the food you choose.
"Don't order light hors d'oeuvres for a 7 p.m. event," Howell says. "There is also no need for heavy food at a 2 p.m. reception."
This becomes exceptionally important if your wedding has an open bar, says Libby Billings, owner of Elote and the Vault in Tulsa.
"It's important for guests to be able to get full if the wedding is during a meal time and if there is alcohol being served," she says. After all, little food plus lots of alcohol can turn a tipsy crowd to a drunk one – quickly.
For the budget-conscious, Howell mentions that a caterer can often double as a planner, so check with him or her before you bankroll another team member.
"See what services your caterer offers. Often a full-service, upscale caterer will provide services like diagrams, coordinating rentals and assisting with decor choices at no additional charge," she says.
Regardless of the time of day, theme or style, the bottom line is that equal effort needs to go into the catering as every other aspect of the wedding.
"Don't spend your entire budget on your dress and decor and then serve your guests a veggie tray from the grocery store," Billings says. "The best weddings I've attended and catered all have something in common: guests leave full and tipsy, and they danced a lot."
The Glorious Gown 
For a bride, one of the most important components of the wedding – besides marrying the love of her life – is what she will wear. Countless pictures will capture the ensemble, but more importantly, the wedding day should be the occasion when a woman feels most beautiful. Before jumping headfirst into your search, you should factor in budgets, body types, wedding theme, season, personality and accessories. But if that all seems a bit much, remember that the internet and print publications can be your greatest ally on your quest for the perfect dress.
"Bridal magazines and Pinterest are a great source of inspiration," says Emily Wallack, public relations associate at David's Bridal. "As you collect images, look for commonalities amongst styles. Chances are, you'll start to see the same silhouettes and fabrics, pointing you in the right direction. Bringing pictures with you to your appointment will help you and your stylist sift through hundreds of white dresses to find the one."
Tara Settembre, public relations associate at Alfred Angelo, also offers some tips for the search that will help you get a better idea of how the dress will really look on the big day.
"Bring shoes that are the approximate height that you would like to wear for your wedding," she says. "Some brides also like to bring a robe to wear between try-ons."
For a woman on the go, ordering a dress online may seem like an easier option than schlepping through a mountain of dresses in person, but Wallack warns brides-to-be to pay attention to sizing.
"Bridal sizing typically isn't the same as the clothes you wear every day. The last thing you want to do is buy a gown that is too tight and be uncomfortable the day of, just because it is 'your size,'" she says. "Work with your stylist to choose the right size and correct undergarments to ensure you look just as good as you feel."
Wallack also says to keep your crew intimate when it comes time to try on gowns; too many cooks in the kitchen can lead to trouble.
"Don't bring the whole squad, as too many opinions start to cloud your own," she says.
If a dress search still remains daunting, remember that the way you feel in the gown should be the paramount concern.
"If [the bride] feels happy and beautiful, that's all that matters," Settembre says. "After all, it's one of the most important days of her life."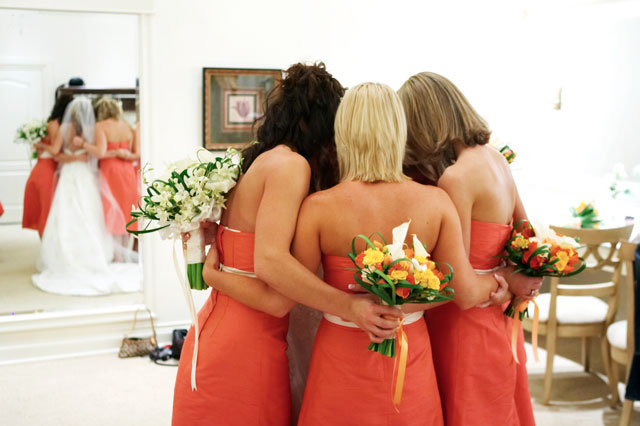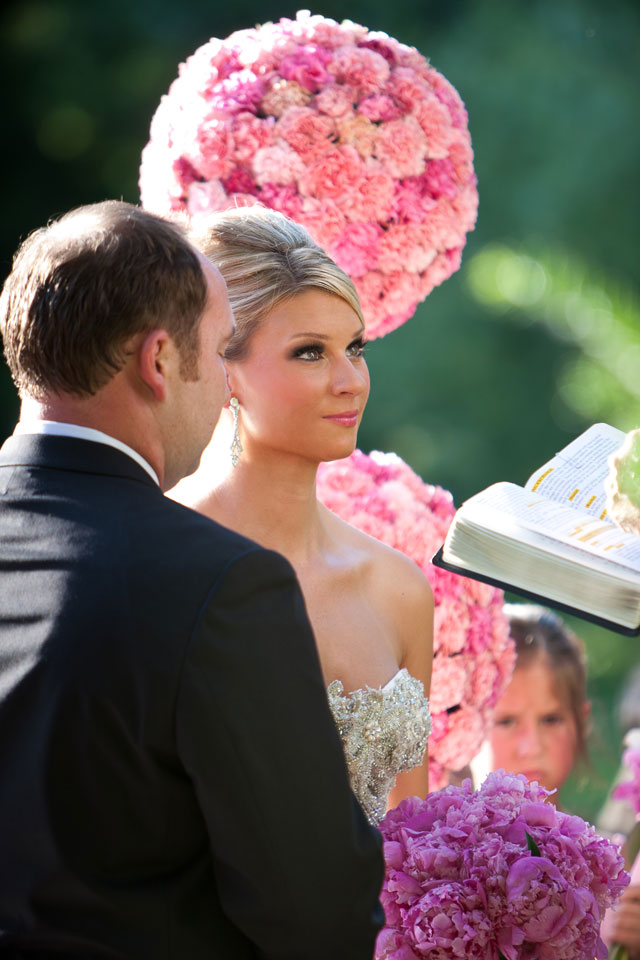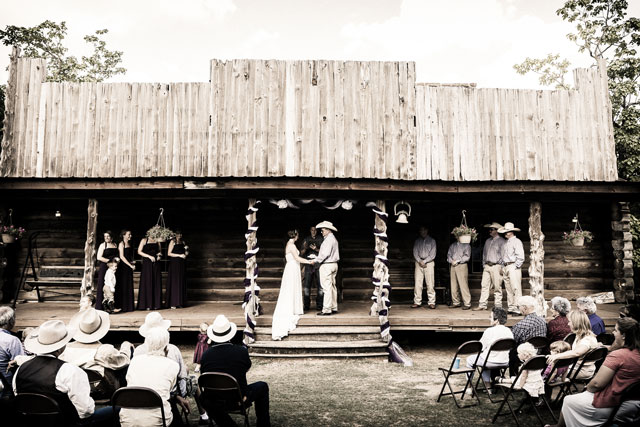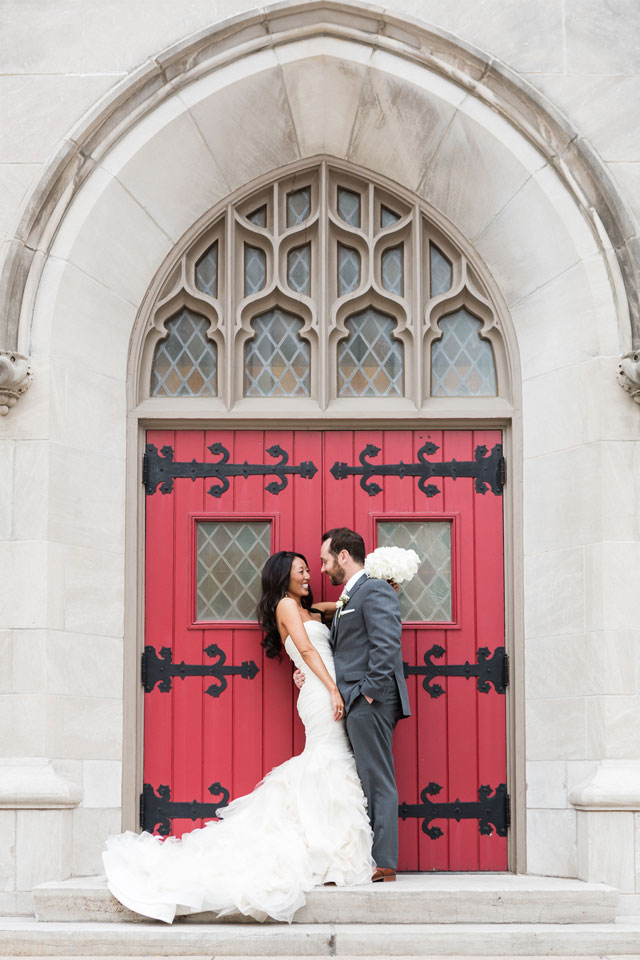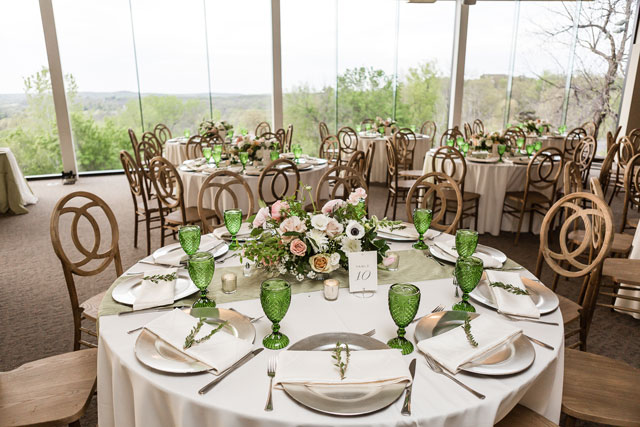 Floral Fantasies 
Flowers create a powerful ambiance for your nuptials, and choosing the blooms to welcome you into the venue can be a challenge. Toni Garner of Toni's Flowers and Gifts in Tulsa and Melissa Brumfield of A New Leaf in Oklahoma City weigh in on the dos and don'ts of your floral – and florist – search.
When it comes to finding that perfect purveyor of floral fantasies, both Garner and Brumfield suggest meeting with several and waiting for a florist that vibes well with you.
"Go meet with a designer and see if you feel a connection," Brumfield says. "Maybe that sounds strange; we don't always look for a click in all business interactions, but this is a creative based endeavor, and it's important you feel your florist understands you."
After the florist is chosen, it's then time to focus on the details.
"First off, the couple should know all the players in the wedding – all the people that would need flowers," Garner says. This means bridesmaid bouquets, corsages and boutonnieres.
Brumfield cautions that these small yet important flowers need to be considered from the get-go.
"Personal flowers add up very quickly, and if you don't come prepared to include those items in an initial quote, you're tacking them on later when you have already used up your budget on other areas," she says.
Once you've determined all the product you'll need, the season of the wedding is critical in choosing your blooms, especially if you're set on a certain flower.
"Keep in mind the time of year and which flowers are available," Garner says. "Look-alike flowers can be easily substituted. And if money is no object, you don't have to worry about seasonality. But if you're budget-conscious, then always keep that in mind."
Brumfield agrees that floral substitutions are often made, but she encourages couples to think less about the specific flower and more about the atmosphere they want to cultivate.
"It's easy to get caught up in specific flowers, but think of when you walk into that ceremony or the reception," she says. "The story of your wedding is enhanced by how the room feels when guests enter, not by how many garden roses are in each bouquet."
Take the Cake
Tiered or flat? Red velvet or chocolate? Butter cream or caramel filling? The options abound for wedding cakes in 2017 – and while they may seem overwhelming, finding the right dessert may be the most delightful aspect of planning your ceremony. Janet Rosebeary of Rosebeary's Designs in Baking in Oklahoma City and Shannon Harris of Ann's Bakery in Tulsa share some tips to keep the process entertaining and tasty.
"What helps tremendously is an idea of what [the couple has] in mind. Whether it be the wedding dress, the table decorations or color," Rosebeary says. "Sharing as much information as possible [is helpful.] How you picture the feel of the reception is key so the cake can go with it."
Cost is key, too, and Rosebeary encourages couples to be up front about how much they are willing to spend on the important dessert.
"Another point is having a budget – don't be afraid to share it," she says. "The baker wants to create the perfect cake for you and would like to help keep it in the budget if they can."
Harris agrees that open communication is major, but also has some practical words of wisdom.
"Choose a baker with a standing reputation that is licensed by the state and local health departments," she says. "Do be creative; it's your day. Don't wait till the last minute; give the baker at least three months when booking." This advance notice is even more important during peak wedding times.
Rosebeary also says that couples should try to manage their expectations in terms of the long-awaited dessert.
"Don't expect your cake to be like mom's or grandma's," she says. "No one can compete with them!"   Mary Willa Allen