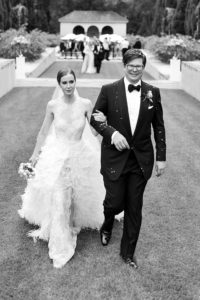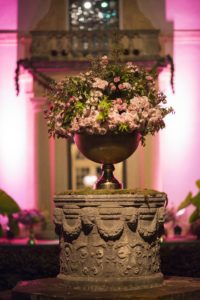 Annie Atkinson and Henry Bodmer were born worlds apart – Annie in Tulsa and Henry in Zurich, Switzerland – but they both found themselves in New York City in the spring of 2013. A mutual friend introduced them, and their love story developed from there.
Following a year-long engagement, the couple was married at Philbrook Museum in Tulsa on Sept. 17. Friends and family from New York, Zurich and Annie's hometown attended the elegant event. Annie looked like the essence of effortless beauty in her white gown adorned with ostrich feathers as Henry waited down the aisle. There were 12 bridesmaids and 12 groomsmen, and everyone watched with excitement as the bride and groom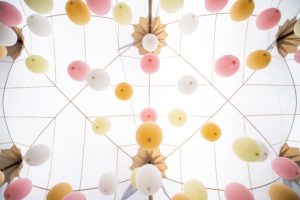 were surprised with a Swiss alphorn. It was played on that beautiful autumn night on the lawn of the museum.
The florals throughout the occasion were done in Dutch masters style, with a pink ombre effect carried from the bridesmaids' dresses at the ceremony to the pink cotton candy served to guests at the end of the night. Fresh flowers were used as the final garnish on the dinner plates, and
even some of the museum's statues were decorated in pink flowers. The museum was washed in a vivid pink light that made for a dramatic, elegant setting.
After the band played its final song, the guests were taken to a private venue that had been transformed for the newlywed's after party. The couple celebrated with their friends and family until the early hours of the morning.
The Bodmers honeymooned in Chile, and they plan to establish their new home in Zurich, Switzerland.
The List
Planner Farthing Events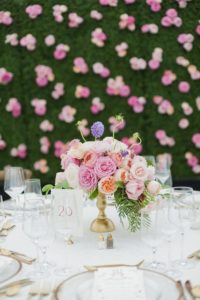 Florals Toni's Flowers & Gifts
Wedding photographer Ely Fair Photography
Videographer PenWeddings
Caterer Palace Cafe
Cake Andrea Howard Cakes
Tent, flooring, stage Whim Hospitality
Bride's ring Soraya Silchenstedt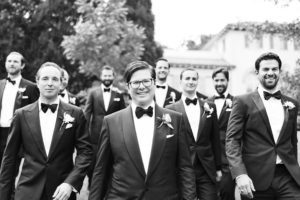 Groom's ring and engagement ring Kwiat
Bridal Gown Monique Lhuillier
Bridal shoes Chanel
Bride's Hair Julie Shaffer
Bride's makeup Jaclyn Santanella
Groom's tux Tom Ford
Linens La Tavola Fine Linen
Rentals ABCO Rents, Party Pro Rents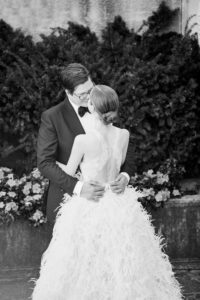 Music Tulsa Rock Quartet, Barron Ryan, Perfect 10
Hotel accommodations Embassador Hotel,
The Mayo Hotel
Assortment of stationery and custom print pieces Happy Menocal, The Inviting Place
Transportation Kincaid Coach, Galaxy Limousine
Lighting and sound Integrity Lighting
Custom boxed chocolates Glacier Confection
After-party photographer Ace Cuervo Photography
After-party food Meltdown, El Ranchero, Pinkitzel
After-party beverage service Barstream
After-party rentals CORT Rentals, Party Pro Rents
After-party lighting and sound Omni Lighting