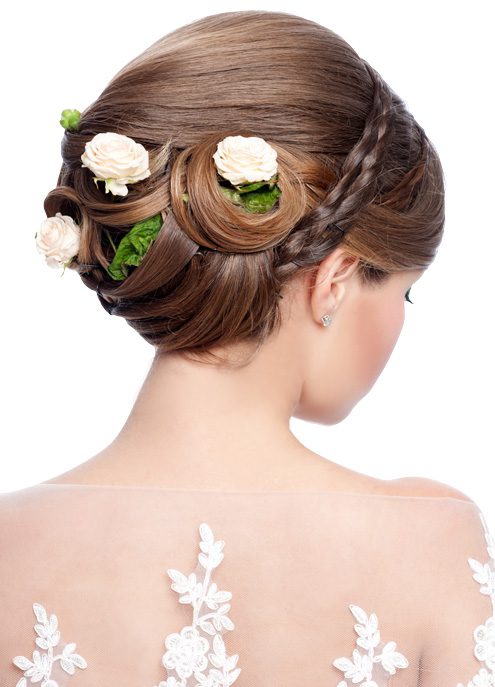 [dropcap]What[/dropcap] bride doesn't want to look pretty on her wedding day? Luckily, there's a look for every personality, and the bridal runway shows for 2015 showcased several.
The eyes have it in bridal beauty, and soft, smoky eyes added a dramatic touch on some catwalks, in contrast to the minimal make-up looks that were also hot. Using a pencil instead of powders for lasting power, softly lined eyes accentuate not only beauty, but a bride's personality. Just remember to go with a waterproof option.
There's nothing more lovely than a blushing bride, except a glowing bride. Cosmetic shimmer powders look especially illuminating over a clean foundation. A light dusting of opalescent platinum shimmer powder across the brow, cheekbones and eyelids lends a subtle-yet-noticeable glow.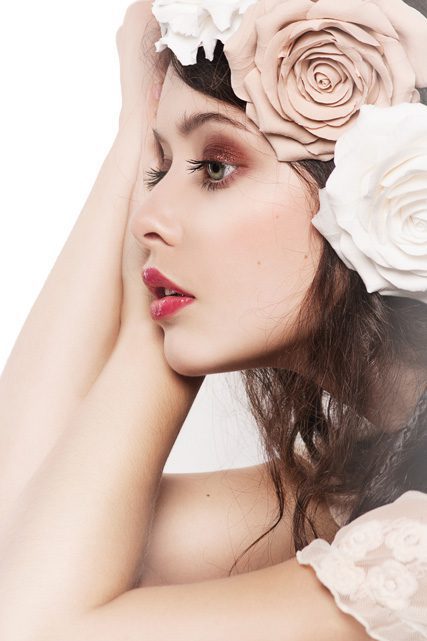 Somewhere between pink and red, rosy lips have a soft luster that sets well with any style of eye make-up and dress tone. Plus, it compliments a lot of skin tones.
Models in several shows trailed their tresses behind them in loose waves, but a number of designers threw in braids and plaiting to showcase their designs. Whether it's a full-on French plait up-do or a loose side braid, the trend pairs well with another hair do – flowers. Individual blossoms of baby's breath woven throughout are delicately beautiful, while flower laurels are a crowing glory for any bride and have been used in lieu of veils and traditional tiaras.
As for nails, keep it simple with a classic French manicure or semi-nude nail colors, but get creative with sparkling embellishments and carefree nail art.